Chaithra H V
IBM
I joined the course being fresher and now I am able to explain the topics related to cybersecurity and SIEM solution. I am very thankful to my trainer Dhanraj sir. The way he delivers the training anyone can understand the concept and plus point is each time you'll have a different examples that will make your concepts very clear. I would recommend people to join CyberEye Academy to become a part of cybersecurity world.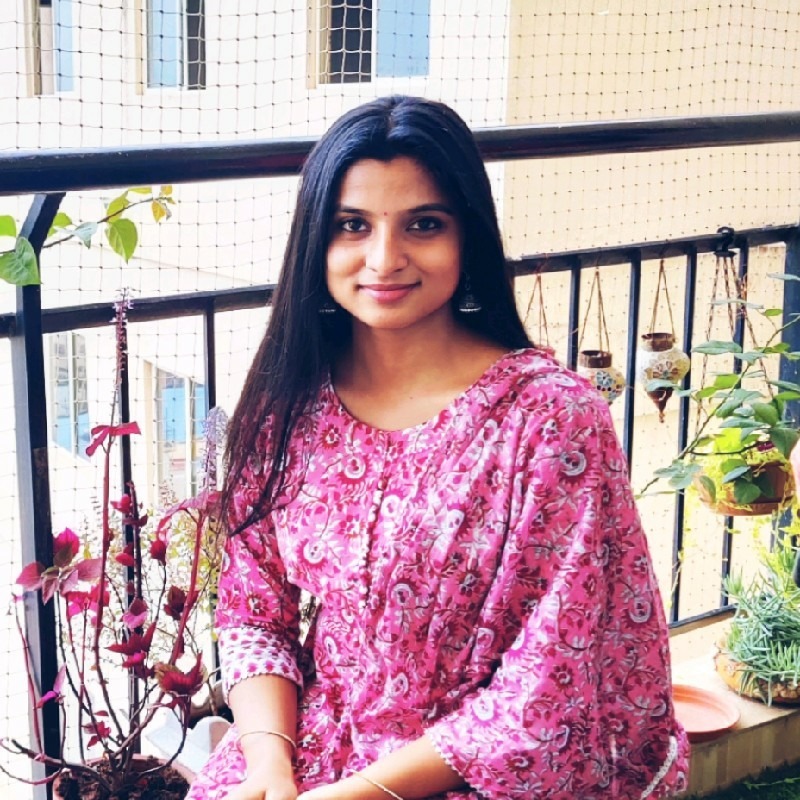 Sheetal Rajan
NETSURION
I have seen my friends getting placed as a security analyst with high packages even before by the cybersecurity courses from this institute… And i was surprised by seeing the level of practical knowledge they are giving since many years. I got my placement after 2 -3 months of the training.. And the credit only goes to Dhanraj sir and team for motivating me to Persue my career in Cybersecurity.
Rajendra Prasad K
HighRadius
Finding an excellent institute to learn about Cybersecurity was essential for me. After researching the best cybersecurity course institutes, I randomly discovered Cybereye Academy. I can honestly say that I would rate them 5/5, thanks to my trainer and mentor, Dhanraj & Madan Sir. His tremendous experience in cybersecurity and his ability to explain every topic with real-time examples are truly impressive. Regardless of your background, Cybereye Academy can help you start your career in cybersecurity. Personally, I would highly recommend Cybereye Academy to anyone seeking a career in cybersecurity. I'd like to thank Dhanraj & Madan Sir for his guidance once again
Chandrika KJ
Alshaya Group dubai
Experience is the best Teacher" and here comes Dhanraj & Madan sir with excellent knowledge with real time experience in the Cyber Security Field.
# No matter which Background you came from you will understand what Dhanraj sir teaching you. Because sir teach you also (us) from basic with real time examples. Also with hands on Practical with Notes so no confusion remains. Even if you have questions/Confusion you can ask him directly, He is Friendly nature and helping person.
# The best part is Hands on training on SIEM tools with real time experience from installing "SIEM Tools to Incident Response".i think no one teach you this type of in depth in India also in world. Its rare i saw before i join CyberEye Academy. You will get access to this tools and can practice on tools with real time experience.
# Sir not only teach about Tools But also provide additional knowledge related cyber Security in class and also Encourage us to Research more topics and Develop understanding about Cyber security Field. its my Privilege to get Teacher like you. Thank you Sir i really appreciate you hard work for Us
KIRAN K R
Happiest Minds Technologies
I recently completed the SOC Analyst course, and found it to be a very informative and valuable experience. Trainers have excellent instructor who is knowledgeable and engaging, and he does a great job of explaining complex concepts in a way that is easy to understand. The course materials were relevant and meaningful, and the readings and resources provided helped to deepen my understanding of the subject matter. Overall, I would highly recommend the SOC Analyst course and Dhanraj & Madan Sir as an instructor to anyone interested in gaining a deeper understanding of security Analyst concepts and their real-world applications.
Athmiya MU
SmartCoin Financials Pvt. Ltd.
Cybereye academy helped me make a career switch from marketing to a security analyst. The best part was the job assistance and mentoring sessions. The major concepts were taught with ease along with real time projects that helped me gain practical experience. A huge thanks to Cybereye academy I highly recommend everyone
Hampana Gowda
Marlabs
I am very happy to become a part of Cybereye academy, One of the best training classes I have done after my graduation & one of the fruitful three months learning experience at Cyber eye academy. Dhanraj sir and Madan sir has designed the course very well and which is more than enough to be job ready for SOC Analyst. Special thanks to my mentors & trainers Dhanraj, Madan, Chaithra they have an amazing way of breaking down subjects into relatable and understandable examples. Reasons to Join Cybereye academy:
1) Well-designed Course content and Instructors are excellent.
2) Interactive classes while addressing student questions and doubts patiently.
3) Every day mock interview facility which boosts our knowledge, communication skills and confidence for Main interviews, also they provide guidance for CV (Resume) building.
4) Mentorship support by S3 team @Cybereye academy.
Thanks to my mentor Chaithra for being supportive & helpful dey will have weekly one on one call to assess your performance , preparations etc
Position you can apply for..
Security Analyst
Soc analyst
EDR specilist
Email Security
Threat Hunter
Threat Intelligence
SIEM Analyst